HOME PAGE>
COMPANY PROFILES
COMPANY PROFILES

Suzhou UB Precision Co Ltd,founded in 2007 and located in the beautiful scenery of the Jinji Lake, is a set of automation equipment research and development, production and sales as one of the technology companies, the national high-tech enterprises, the company Suzhou University production base.
After several years of development,Suzhou UB Precision Co Ltd has hundreds of employees, plant area of over 20,000 square meters, dozens of patents, business Scope is Involved in the country and Southeast Asia, and other main country. Since it was founded, UB Precision has always been guided by the technology leader, and from view of the customer, striving to optimize, the most integrated and most efficient, so that each production line can achieve maximum capacity, towarding the future of intelligent manufacturing breakthrough.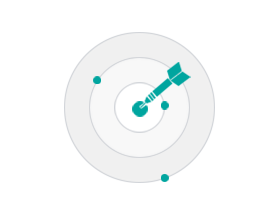 BUSINESS PHILOSOPHY
With the pursuit of excellence, the ultimate innovation, sharing the future. UB focuses on intelligent manufacturing,upholds the customer-centric strategy and provides high-quality competitive products, solutions and services to help enterprises build lean, information technology, automation and networking of new intelligent factories.UB continues to help enterprises to achieve efficient production.
DEVELOPMENT PATH
With the most competitive products, services and focused pragmatic entrepreneurial spirit, UB goes to the forefront of the industry, a "Made in China 2025" leader.Ten years' development and accumulation, UB achieves a good height, At this height, you and we can look forward to a broader future ... ...

HONOR
Qualification and honor was recognized by the social and industry, it means to have greater mission and responsibility and become the driving force of the enterprise market. UB relies on its' unremitting efforts to stand out, by virtue of their diligence and innovation, and constantly creates a remarkable performance, social and public respect and recognition.
TEAM INTRODUCTION